I have enjoyed some lovely sights of late:
View of the sunrise from the Okahu Bay boat ramp
View from the bridge across Tamaki Drive
West Auckland goodness
Hamilton Track
Pipeline Track
Just beautiful
Jacobsen's Tunnel
More of the awesomeness that is Waitakere/West Auckland
Slightly less exciting view towards the iconic toilet block (on the right) and Hammerheads Restaurant, across Okahu Bay
It's not the toilet block I'm photographing, I swear! It's the pretty-coloured sunrise!
Good morning Auckland!
And this is what my run will look like on Saturday: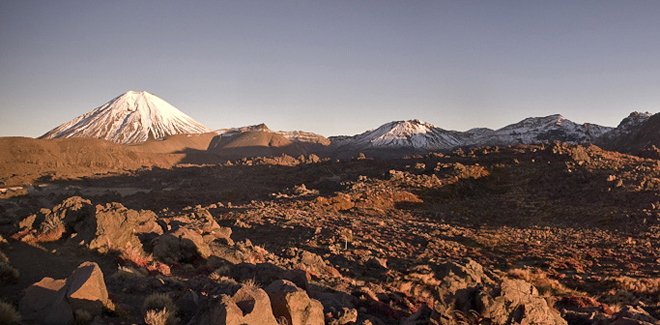 Although there is probably no snow since, y'know, it's the middle of summer. I'm running the 26km
Tussock Traverse
, and we are expecting a heat wave. Temperatures are likely to be around 28-30 degrees celsius, and 95% of the course is completely exposed to the sun (the last 2km of the course has trees for shading, but that's it). There are no aid stations on the course, so runners need to be entirely self-sufficient in terms of water and snacks. There is absolutely no water access before the finish line. And the run starts at 10am. I'm expecting it to take around three to four hours, so it is going to be HOT!
Running in the middle of the day? Not my strong point.
Running in the middle of the day, in the middle of summer, during a heat wave on a completely exposed alpine track?
OH DEAR GOD PLEASE DON'T LET ME DIE OUT THERE!!!!
Wish me luck...